Delivering Efficiency through Workflow Automation
By Wayne Marchant, CIO, Heritage Bank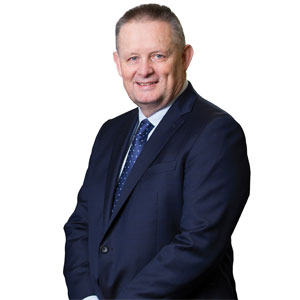 Wayne Marchant, CIO, Heritage Bank
As all businesses move towards doing some form of Digital Transformation we are all faced with the question, how much time do I spend on the current systems and processes whilst I build the digitally enabled systems?
The answer is different for all of us but in the case of Heritage Bank, I have the systems of the Bank to run and improve whilst I build the new systems required to move us into the digital age. I can't ignore the need to deliver efficiency and effectiveness into our current legacy environment but we need to do this in a cost efficient way with the use of a limited number of resources.
The Bank has many manual repetitive tasks which rely on staff to input information into legacy applications, apply a set of predefined business rules and deliver an outcome. The work can be mundane, error prone and does not necessarily require a high level of skill, but requires a high level of effort. Using staff to execute this process results in inconsistent outcomes and varying service levels due to distractions and other commitments.
After analysing these processes, we found up to 80 percent were candidates for some type of automation. In Heritage's case, because of the current technical limitations of the legacy environment, we identified Robotic Process Automation (robotics) as a solution. We then picked one of our most mundane and time-consuming processes, and trialled a robotics solution. We found that by training the robot the process has become consistent, delivering a higher level of service to the customer. It has allowed staff to refocus onto more meaningful work, while monitoring and managing exceptions from the robotics system.
What we're also benefitting from is the value adding opportunities that robotics brings in decision making. A robot can make quick decisions based on rules that take into account historical events. This is very difficult, if not impossible, for staff to achieve in the timeframes required, especially when there is a complex set of variables involved in the decision-making process.
Workflow automation is an opportunity not only to redefine our organisation as we move it into the digital age but also to reinvigorate our staff and the customer experience we deliver
The question is how far we are willing to take robotics? Do we just want to replace repetitive processes or do we want to introduce some form of cognitive automation? To do this would mean a significant system implementation than just a robot replacing a process in the workflow. It's a question we are yet to answer but something that is in the pipeline for review.
We can easily automate a process that is repetitive and simple to follow. The robotic system just copies what we do. In general, these types of processes have a predictable outcome and automation takes the place of the entire process. This type of efficiency can provide significant time and process benefits to the staff, even if the robotics are only used for part of a solution. However we can also use a robotic process to add value to the decision making process and then to process the workflow much like a human would but with that added value included.
There are clear benefits from using robotics as part of a simple workflow. Whenever we feel that staff members are not really adding any value to a process, but just pushing buttons, then clearly we can produce the same result significantly faster. The staff benefits too, as they are freed from a mundane process and can tackle more stimulating tasks. We have also found that in the situation where a more informed decision is necessary, a robotics engine can complete the necessary investigation and produce a simple decision significantly faster. The benefits are more evident when deadlines currently force staff to err on the side of caution instead of completing the detailed investigations that a robotic process can complete in seconds.
In addition in the workflow processes that involve simple decision making that may require a yes or no decision, the robotics engine has a greater success rate in delivering the balanced results that the business requires.
There are no better examples of workflow automation than within the IT department itself with examples like automated testing, change management and release management. IT staff have been able to minimise their own workload by automating areas of high volume, requiring high accuracy but areas that are very easily automated. We should not ignore the opportunities to improve how IT delivers services as we reengineer our businesses. The efficiencies to be gained in these changes will benefit the current business operations as well as the new digital business and these efficiency changes will also make it easier when working with external vendors.
Workflow automation is an opportunity not only to redefine our organisation as we move it into the digital age but also to reinvigorate our staff and the customer experience we deliver. However we cannot ignore the facts that as roles and responsibilities change, we need to work with staff on the effects to their roles and responsibilities. Moving staff from simple repetitive roles to more meaningful responsibilities in the workflow is as much a benefit to the business as it is to the staff involved. Using workflow automation has proven to be a valuable investment in time and money in a technology that is helping to move Heritage more quickly into the digital age. Out of the changes made through workflow automation, the staff and customers are both seeing a benefit in efficiency and satisfaction.