The Long and Short of Business Process Workflow
By Danielle Bateman, Head of IT, APAC/Japan, Shire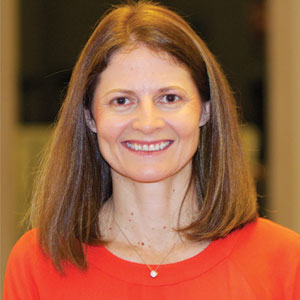 Danielle Bateman, Head of IT, APAC/Japan, Shire
When asked if I could write an article to share insights on Business Process Workflow, my first thoughts conjured up distant memories from my university days when I was studying Information Systems. It was at a time when most companies did not have any computers or LANs – pre-Internet age – and mobile devices were not even born yet. We had to consult certain departments within a company, document the whole business process from end to end, and recommend solutions that would benefit from an automated solution. The cost of setting up a LAN other aspects such as, office computers and printers were significant at that time, in addition to the upskilling of the workforce and operational costs. As a result, we had to analyse the whole business process in order to demonstrate a clear ROI for their investment. That was the expectation in the early days and we had to churn out extensive flow charts and documentation for IT to be a part of supporting the business.
Jump forward 28 years, and it is highly unusual for any company in developed markets where automated processes do not exist for the majority of the business workflows. Yet, I started to think about the 'pre-historic' term "Business Process Workflow" and I, like most of you, didn't know the answer. Business Process, according to the Business Dictionary is a series of logically related activities or tasks (such as planning, production, or sales) performed together to produce defined set of results. Workflow, according to the Oxford Dictionary is the sequence of industrial, administrative, or other processes through which a piece of work passes from initiation to completion. So if you put the two together: Business Process + Workflow, it is about documenting business goals and results in a systematic way to improve operations efficiency. That was pretty much it. This article aims to provide you my insights into the key aspects of creating new ways (or improving existing business processes) that can leverage new technology.
Today, mobility is not about getting from point A to Point B – it's about instant empowerment.
In the age of digital transformation, the most significant change is mobility.
Business Process + Workflow, it is about documenting business goals and results in a systematic way to improve operations efficiency

My definition of mobility is the ability for the right person, to have access to the right data, anytime or anyplace. From an IT function's perspective within a corporation, we need to provide solutions to our patients and healthcare professionals, and importantly (some would argue more importantly) to our internal business partners. We need to be able to provide solutions that are responsive whether the end user is in the office on cable, or WIFI or are mobile on a 4G/5G network connection. We need to rollout new tools and breakthrough technologies to grow our business to another level. All of our stakeholders expect to be delighted by the new ways to interact and the expectation is that the development should not take years or months as complex solutions did in the past, but will take a matter of weeks to go live. People want instant empowerment through the news feed they read and systems they log into.

In healthcare, IT is becoming a significant business differentiator, but for some already disrupted companies that were not able to transform at the speed at which our customers expected are no longer market leaders or worse still, are no longer solvent.

Albeit these being competing dynamics, I still believe that we need to start with the basics and work in cross-functional teams that really understand the whole business process in end-to-end solution. In addition, the team needs to understand from the Business Sponsor, what the purpose of the Business Process Workflow is and the required data outputs in regards to the same. The team also needs to agree upon how the analysis is done and how we ensure that we have set up the appropriate feedback channel to continuously improve the workflow and make it a two-way street.

Globalization has also altered our working environment, no longer will the cross-functional team all work in the same office and can "huddle around a whiteboard". Virtual meetings often take place and we need to be able to effectively communicate with team members from different parts of the world and the ones among us. For most projects, we need to leverage new technologies such as, Mobility and Cloud whilst using our existing legacy technologies including Data Centre based infrastructure as the time and cost to develop new systems is unrealistic in today's competitive markets.

The other aspect that I believe is the key to success is having some Business Champions who can help promote the new workflow and ensure that it can meet its potential. The major cause for project failures is bad communications between relevant parties. But having a fully aligned Cross-functional team with an active Business champion is one way to improve the chances of the new Business Process Workflow to deliver its desired competitive advantage.

The long story short of transforming IT for business success begins and ends with getting a seat at the table. In this new age of Digital Transformation, IT has been given a seat at the table to drive business growth and innovation. It's an exciting time to be in IT – we just need to deliver tangible outcomes that will ultimately come through from a combination of good old documentation, coupled with new ways of working. We also need to close the loop so that your success is clearly documented and can be re-used in other ways. Off to the next one!
See Also: Top Workflow Solution Companies