Today's Outsiders are Tomorrow's Competition
By Philip Kingston, Managing Director, Trimantium Growth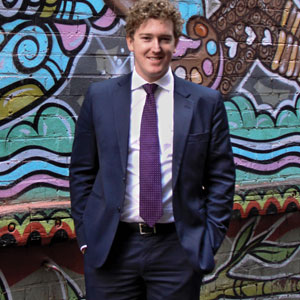 Philip Kingston, Managing Director, Trimantium Growth
Consumers are more global, mobile and connected today than ever before, resulting in run-away expectations of products and services. This changes the nature of consumer demand and creates the space for global insurgents with superior solutions to enter local markets and for imitators to spin up local versions of global leaders. This new normal tests the strength of moats and product-level differentiation claimed by local incumbents.
Board rooms at retail groups, banks, super funds, asset managers and media institutions are not worried they are going to be eaten by one of their historic competitors but rather by an outsider whose motives, playbook and investment horizon they do not fully understand. These outsiders arrive with a globally-sized technology budget, marketing strategy and brand halo that are difficult to compete with as a local-only player.
With buzzwords like IoT, cloud, AI, big data, VR, and AR getting thrown around, it is easy to get distracted from the fact that very simple technologies already at work are going to eat hundreds of billions of market cap on the ASX. Real threats today do not necessitate the adoption of bleeding edge technology. Uber, Netflix and Amazon are relatively well-executed companies with fearsome tech stacks but the underlying technology is not revolutionary.
Where does this leave boards and CEOs?
Well, in the face of any threat, new or old, a company still has the same three and a half options – buy, build, invest or do nothing.
Buying high-growth businesses is challenging if your company is not itself a high-growth business. The entrepreneurs that build break-through companies tend to be very selective in who they sell to, and will often want buyer's equity as part of the deal. Larger, more mature buyers may be perceived as a 'buyer of last resort', competing primarily on price against so-called 'smart money' buyers.
Buying high-growth businesses is challenging if your company is not itself a high-growth business
Investing in high-growth businesses can also be fraught. Top-tier entrepreneurs are also very selective in picking investors. Most will reject the constraints imposed by corporate investing, such as trade, audit, strategic, ecosystem, valuation, and investment structure. A CEO may make a great investment or acquisition on paper but because of misaligned incentives and structural issues, they struggle to maximize the value of the investment in the future. It is difficult to find success stories from corporate venture capital due to these dynamics. Furthermore, it is unlikely to move the needle of the long-run prospects of a $50bn company if a $50m corporate venture fund returns even as high as a 10 fold return.
If you're the CEO of a profitable ASX100 company with neutral or modest growth, you don't usually get fired for simply tweaking what you did last year. In contrast, job security can be challenged by pushing an idea that could either catalyze a growth revolution or fail.
So, what can be done?
Digging through our Year 10 biology notes, we find some guidance from beyond the grave from Charles Darwin who was apparently moonlighting as a management consultant. Like finches, like business—it is not the strongest who survives but the one that is most willing and able to adapt.
Of course, adaptation is hard. Internal silos, guardrails, legacy systems and processes that have been institutionalized in the well-intended pursuit of scale and corporate governance make it challenging to compete with singularly focused entrepreneurial teams. These inhibitors work against the rapid, iterative processes and culture needed to build transformative products and achieve product-market-fit on a time and cost scale that works.
There is hope. Many of the great corporate product and service innovations have originated from partnerships between industry-leading incumbents and entrepreneurial teams that possess the requisite mindset, agility, structure, freedom, incentives, domain expertise and ecosystem relationships. Importantly, they also had accountability for the new product or service from idea all the way through to launch.
This type of partnership has the power to drive long-term enterprise value growth through quality, speed and cost management. Nestlé's bold move to disrupt its core business with Nespresso, Lego's transition from the world of toys to its empire of entertainment and experience, and GE's transition to a data-driven, analytics and internet industrial company are just a few examples of innovations conceived and executed in partnership with entrepreneurial teams outside of the core organization.
Today's outsiders may well be tomorrow's competition but extinction isn't inevitable. Adaptation is possible; by working in partnership with external entrepreneurial teams, mature organizations can build new products and services that compete head-to-head with insurgents, opening a new world of possibilities.