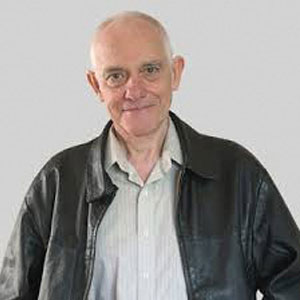 Geoffrey Sparks, Founder
Innovation and transformation agility have become essential aspects of the competitive business marketplace. For some companies, the criticalities of business are addressed by paving towards the digitalization while others who still devote legacy systems in their portfolio remain as laggards. To empower firms in attaining high performance, Creswick, Australia based firm Sparx Systems renders visual modeling platforms for helping its clients to plan, design, and construct software-intensive systems. The firm's solutions are widely used by business analysts, developers, and software engineers in several businesses including finance, defense, government, aerospace, automotive engineering, geospatial, entertainment, health, smart grid, aviation, retail, and telecommunications.
The company's flagship modeling platform, Enterprise Architect, supports its large customer base in team-wide collaboration with hundreds of local and remote collaborators. Launched in 2000, the platform has found home to more than 580,000 users globally, and that enabled them to obliterate the complexities of their projects. Recently, the firm also released Pro Cloud Server, WebEA and OSLC based RESTful API, which allows the modeling platform to be hosted in the cloud or on a corporate intranet. With this offering, the users can also promptly optimize the web-based access browsers, mobile, and other network-based devices.

One of the testimonies that underline the benefits of leveraging Spark Systems is of OMNILINK who were facing complexities to upgrade their flagship geospatial software owing to its messy SQL databases and documentation. With Enterprise Architect, the client was able to digitalize its flagship product, AssetWhere and diversify its capabilities to mobile platforms and pop-up on handhelds and tablets.

Since its genesis, the firm is committed to providing efficient virtual models for assisting its clients in the digital transformation phase. Going forward, the award-winning company intends to continually offer cost-efficient, productive, and user-friendly modeling software to meet the growing needs of business and IT users.